OMG! We did it!
THANK YOU to all the readers who got Spice Box onto the New York Times AND USA Today Best Seller List! We couldn't have done it without you. You guys rock! Your support means so much to us and allows us to keep writing more books for you.
SPICE BOX IS:
# 13 USA TODAY BESTSELLER
#6 NEW YORK TIMES BESTSELLER
I have had a great experience working with a wonderful group of authors in Spice Box. Congratulations to all our Spice Box Authors! You guys are awesome!
Spice Box will be available until the end of July so for folks who haven't already done so, grab your copy now. "Sex With the Ex" is my contribution to the box. Enjoy!
Get ready for my next release "Jewel's Ménage" part of The Key Club series releasing from Spunky Girl Publishing sometime within the next week or two!
HAPPY READING!
jan springer
---
http://bit.ly/spice-box-bn  16 #romance books just #99cents NYT Bestsellers #BarnesandNoble pic.twitter.com/tuKMJJQDZm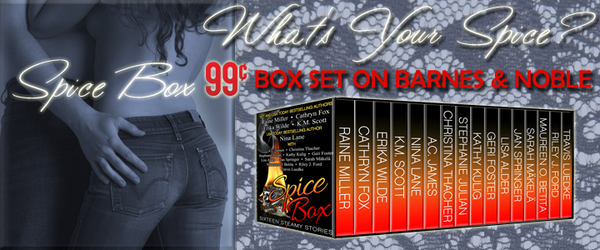 ---